Coverings 2016
Stand 7127
Sicer participates to the exhibition Coverings 2016, in Chicago April 18-21, presenting the new line GHR and the renewed range of industrial products and for third-firing always forefront.
With its presence at Coverings, Sicer aimed at the American market that is extremely strategic, as well as complex and selective. At the exhibition, Sicer presents very high level products and with very high technical features.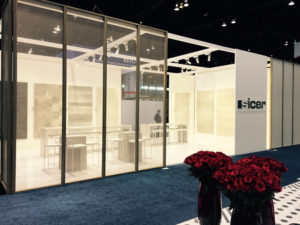 Watch the video made for the occasion: Sicer at Coverings 2016.